Broomall, PA

Automotive Repair Experts since 1950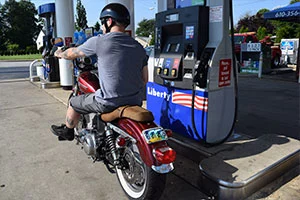 Since we opened in Broomall back in 1950, our goal has always been to provide kind service at a fair price. We accomplish this by correctly diagnosing the source of your car's problem the first time. That's why our expert team is composed of 3 full time ASE certified technicians. Our full time technicians bring over 100 years of combined auto experience and through the use of state-of-the art diagnostic equipment, we bring exceptional auto service to the table that's second to none!

We are a family owned and operated business, currently managed by our fourth generation.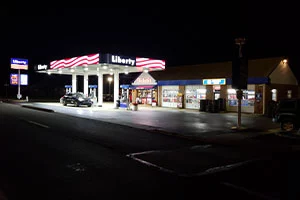 Our philosophy has always been to treat every customer as if they were family. We discuss your auto service in terms of what is best for you in the long run and communicate what your options are. Although we have our own tow truck and are not a towing company, this does not stop us from helping a customer out in need in the local area. We want all our customers to have a positive experience here at Fritsch's Liberty in Broomall. Please let us know if there is anything you need, we're here to help!
Our Testimonials
Contact Our Team

Broomall, PA

Auto Repair Services
PA State Inspections
A regular comprehensive check and series of safety inspections are necessary for passenger cars in the state of Pennsylvania. These items are checked to ensure not only the safety of you and your passengers but also other vehicles on the roadways. Stop by today to schedule your next PA State Inspection.
Oil Change
Your vehicle's engine oil breaks down and wears out over time. As a result, it becomes less effective at lubricating the engine and absorbing the heat emitted by your engine. We can get you the right oil per your manufacturer's recommendations to help extend the life of your engine.
Brake Repair
A proper brake service involves a multi-point inspection of your brake pads, rotors, drums, braking fluid, calipers, hoses, and the master cylinder. Our experienced technicians can help determine if a brake repair, replacement, or alignment service is even required at this time.
Tire Installation
Purchasing a new tire can be a costly endeavor as there are many brands and variations available based on the type of vehicle you own as well as any custom modifications that may have been done to your vehicle. Our team can help you decide the best tire based on your driving habits, desired look, and budget.
Scheduled Maintenance
We highly recommend performing this regularly scheduled maintenance that your car requires according to the manufacturer. This can help prevent future costly repairs of the cooling system, drivetrain, and more. Booking this appointment today could save you costly repairs down the road.
Wheel Alignment
A real alignment is required from time to time on vehicles to ensure that while braking or driving your vehicle drives as anticipated. These exact values are based on your vehicle's manufacturer specifications. Proper alignment can also reduce the wear on your tire, and help you save money on gas and tires. Schedule yours today!