About Fritsch's Liberty Service Center

Quality Broomall, PA Auto Maintenance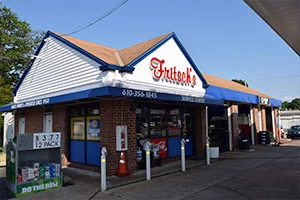 Since 1950, we have learned there are many reasons to make sure that your vehicle is properly maintained. Cars are expensive and what better way to protect your investment than by ensuring that you keep up with routine maintenance. Here at Fritsch's Liberty Service Center, we believe that a well-maintained car is a safe car. The most routine auto maintenance services we offer are oil changes, transmission fluid services, power flushes, belt inspections and tire rotations.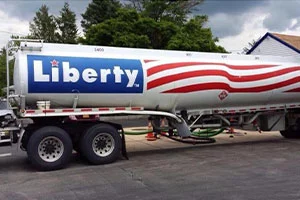 Remember that vehicle maintenance may cost a few hundred dollars, but replacements and emergency repairs can cost thousands of dollars or more. This alone should be enough to convince anyone of the significance of auto maintenance. Here at Fritsch's Liberty Service Center, we pride ourselves in providing quality auto maintenance services in Broomall, PA and surrounding areas.

We serve our customers with respect, provide excellent service, and charge reasonable costs. As a result, our consumers continue to employ our honest and reasonable vehicle repair services. Because of these basic auto repair characteristics — honesty, ethics, quality services, and reasonable pricing – we continue to achieve success. So, whether you need a routine oil change or your PA state inspection renewed, the Fritsch's Liberty team is here to help you out and get the job done perfectly the first time.
Auto Maintenance Extends the Life of Your Vehicle
You can avoid a variety of vehicle problems simply by following a recommended maintenance schedule. The last thing you want to happen is for your vehicle to break down. Maintaining the cooling system, transmission system, and other components on a regular basis can help you avoid costly repairs. Preventive car maintenance saves your engine, thus extending the life of your vehicle.
Increased Safety
A car breakdown in the middle of the night on a quiet road can be scary! Regular maintenance lowers the chances of a car breakdown. With regular auto maintenance performed by our skilled technicians here at Fritsch's Liberty Service Center, your vehicle will be in great shape for a scenic drive in Delaware County, PA, or even a cross-country road trip.
Reduced Repair Costs
While routine auto maintenance is inexpensive, unexpected repairs and replacements can be very costly! When you overlook vehicle maintenance, minor issues might arise, which can escalate into serious issues if you continue to ignore the problem.
Scheduled Maintenance
Regular auto maintenance allows you to check for any minor issues such as cracks, leaks, and even excessive friction or wear and tear. Auto maintenance extends the life of the engine and other components and decreases the need for more repairs down the road.
Scheduled Oil Changes
Oil changes are one of the most important aspects of auto maintenance. On most cars, oil changes should be performed every 3,000 miles or according to the manufacturer's recommendations. A long oil life protects and prevents internal engine component deterioration.
Transmission Fluid Services
When it comes to maintaining your vehicle's transmission, whether it just needs a flush or a thorough tune-up, we know it's ideal to use the manufacturer's recommended oil and follow any other instructions they provide.
Radiator Coolant Power Flush
Winter weather and cold temperatures can be hard on our vehicles! Maintaining the cooling and heating system's performance is integral to the health of your engine. Power flushes are always recommended when winterizing vehicles and getting them ready for cold and sometimes snowy Broomall, PA winters. To keep your car from overheating and the heating system functioning properly, thermostats should be checked as often as the manufacturer recommends and changed as needed.
Belts
To minimize undesirable noises (squeaks, grinding, etc.) and damage to belt pulleys and tensioners, all engine belts should be inspected on a regular basis. This keeps the belts taut and in place. To avoid damage to your car's engine and pistons, timing belts must be replaced according to the manufacturer's mileage specifications. If your timing belt needs to be replaced, one of our technicians here at Fritsch's Liberty Service Center will also check to see if the water pump is also in need of replacement.
Tire Rotation Services
Your tires will wear evenly if you use the correct air pressure and rotate them properly. Maintaining proper air pressure is simple, and it can be done at a gas station while you're refueling. It doesn't take long, but it makes a big difference in terms of gas mileage and wear and tear. Tires should be rotated every 5,000 miles, regardless of the type of vehicle you drive. This service preserves and promotes proper wheel alignment while also extending the thread life of your tires.

Highly Rated Auto Repair Company
Check out the below Google certified testimonials of our company!
Well Gas prices are gas prices but, this place has great people always friendly, it's clean and they are helpful if needed.. always nicely greeted!!!
Friendly, knowledgeable, professional and very helpful. Excellent service
Amazing service! This is the second time I've come here. The first time they patched my tire for free. This time I had a flat and the tire wasn't patchable. They found a matching used tire and mounted it for me. It was way cheaper then I was expecting. Super friendly, honest and affordable. I couldn't ask for more from a mechanic. I will be coming back
Amazing service here. The owner is very honest and didn't sell us anything that wasn't needed. A great service everytime.
Write Review