The City of Broomall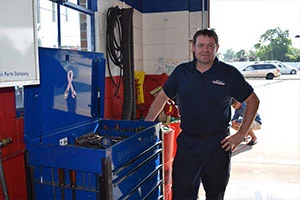 Fritsch's Liberty Service Center is owned and operated by citizens of this great city! We live in Broomall, shop in Broomall, and employ folks from Broomall. We are proud to call this place our home and enjoy all there is to do around the city as well as this city's rich history.

We are a family owned and operated business, currently managed by our fourth generation.
Broomall, Pennsylvania thrived and prospered throughout most of its history with a population over 10,000 people and being located just 10 miles west of Central Philadelphia. Broomall offers a wide array of advantages from its unique position between West Chester and Philly, to its great school district, to offering its residents the ability to fully experience all four seasons. We are proud to work in such a great city, employ residents of this city, and continue to serve Broomall, PA since we began in 1950. What can we do for you today?
Our Testimonials
Contact Our Team

Auto Repair and Driver Safety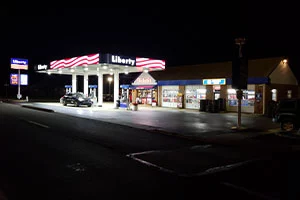 We drive around Broomall, PA with family members and would like all other vehicles in the area to be in safe operating condition. This includes taking care of your tires and alignment, getting your vehicle quickly diagnosed when your check engine light comes on, and watching out for any potential transmission issues. The associates at Fritsch's Liberty Service Center are eager to help you with any concerns you may have regarding the maintenance of your vehicle.
Customer Reviews
Get A Quote

3 Common Auto Repair Concerns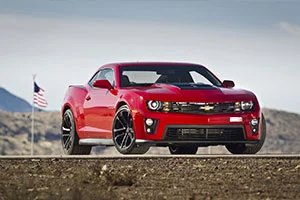 Because your car is one of the most significant purchases you'll ever make, it's critical that all of your maintenance and repair needs are met by someone you can trust. At Fritsch's Liberty Service Center, we understand that trust is earned rather than given. Our primary goal is to provide you with the highest quality vehicle services available in the Broomall area. We only use high-quality parts, tools, and equipment in all of our repairs. Every job is completed by our ASE Certified experts, who are highly talented and well-trained.
Our Testimonials
Contact Our Team
1) Flat Tires and Alignment
It's critical to take good care of your tires, or you risk getting a flat. Flat tires can be caused by a variety of factors, but one of the most prevalent is incorrect tire pressure. If you get a flat tire while driving, pull over to a safe location away from other vehicles. Driving on a flat tire can damage your rims and cause you to lose control of your vehicle completely.

Wheel alignments promote safer driving conditions, lower tire wear, and improved gas mileage. A wheel alignment will keep your car running safely and effectively. Uneven tire wear can be caused by misaligned wheels. A vehicle pulling to the right or left while in motion can indicate uneven tread wear. Wheel alignment issues, if left untreated, can lead to steering and suspension problems, because driving with your wheels out of alignment exerts stress not just on your tires but also on your suspension components.

We proudly repair flat tires and provide alignment services in and around the Broomall, PA area. Contact us today!
2) Engine Problems
All current vehicles have an onboard computer diagnostic system (OBDII) that continuously analyzes your vehicle's primary operating systems, including the powertrain (engine and transmission). The purpose of monitoring these systems is to ensure that the vehicle is running at maximum efficiency while emitting the fewest amount of pollutants possible. As the importance of fuel efficiency and pollution control has grown, your car's electronics systems must constantly change and fine-tune numerous parameters based on driving conditions.

When the computer detects that any of these parameters are outside of the acceptable operating range, your "check engine light" illuminates to alert you that you may have a serious problem and that you should take your vehicle to a certified technician, such as your Fritsch's Liberty Service Center technician, to diagnose the problem and restore it to manufacturer's specifications.
3) Transmission Problems
Our professionals are equipped with the necessary tools and equipment to determine the source of your issue and repair the issue accordingly. While some shops may quickly inform you that you need a new or rebuilt transmission, we can diagnose the problem and recommend the best course of action to get your car back on the road. Our technicians can always figure out which mechanical system is creating a problem and how it relates to a transmission issue.

Quality Service and Repairs for Our Customers
We provide Broomall, PA residents with top-notch auto repair services. Our emphasis is on professionalism, efficiency, and high-quality repairs. These are all things that our customers appreciate!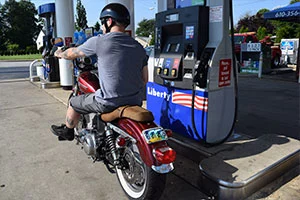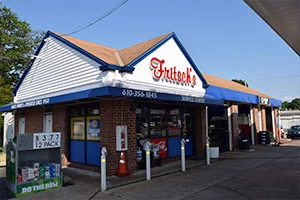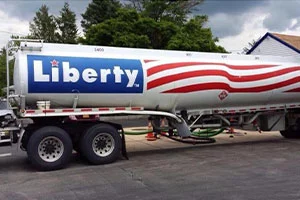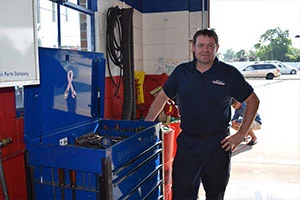 Our Google Reviews
Ask the Experts